The Schoolgirl and The Skater
December 13, 2011
I finally got an item that I designed from my own shop! I got my 'The Schoolgirl'  Tote, and I am really pleased with how it turned out.  She's actually going to be a Christmas gift for my daughter, Amelia, but I HAD to pull it out for a few pictures.
The bookish little schoolgirl is printed on both sides, and the tote is roomy and sturdy – I really like it.
If you like my little miss, she's available here, and she comes on other items as well.  She was drawn with colored pencils.
I have lots of items available with other designs by me in my shop too, take a look if you happen to feel so inclined. ;)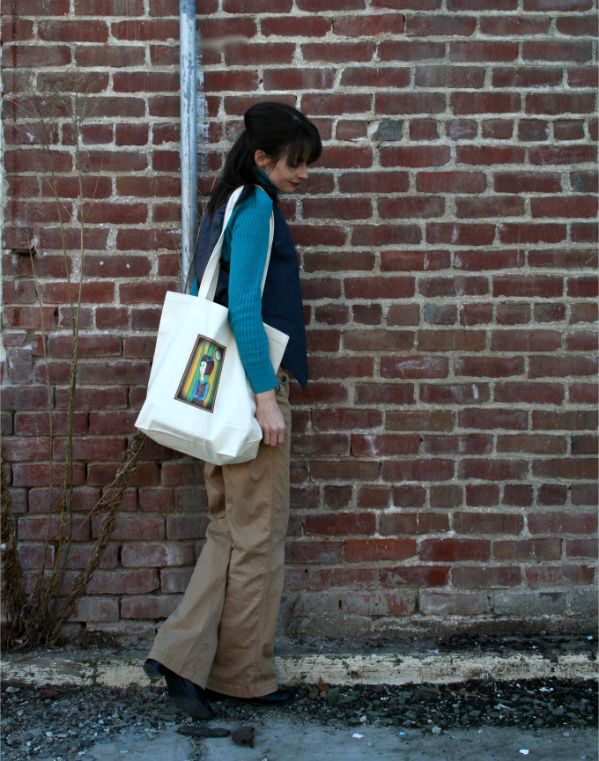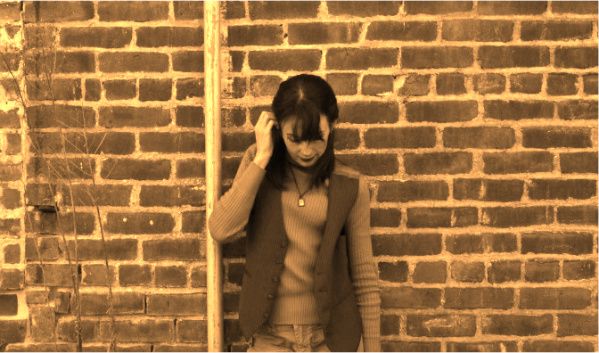 I got this vest at either a thrift store or a yard sale, can't remember!  I think it's a small men's..but I pinned up the back a little to keep it from looking too boxy on me.
The necklace was hand drawn and assembled by me.  It's wintry, twiggy tree – I just love looking at twiggy winter trees against a winter sky.  You can get it HERE in my Etsy shop!
and here's the skater!  This is my son Doran, and he rocks at skateboarding and biking.  He wanted to come with me to take pics, so I told him to bring his skateboard and helmet so I could get some shots of him too – got some pretty cool action shots, huh?!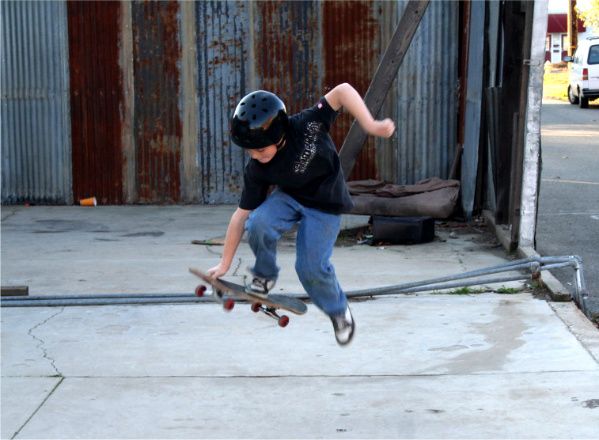 and this is the back of the old building I was shooting against – I like dilapidated old buildings with history.  I wonder what sort of business the Hoffman Brothers did in their day?
Hope all had a good Monday!  It was mostly sunny here again today; I am waiting and waiting for clouds and a wintry atmosphere – seems like it's never gonna get here this year.  The forecast for Thursday calls for clouds and possible sprinkles, so I am a hopin' it comes.
Take care and I hope your Christmas season is going splendidly!
xo
Tracy Ann
turtleneck: Merona
pants: Faded Glory
(sweater and pants came from my dear friend, Jessica, who saved me when nothing fit anymore!)
shoes: thrifted (9 & Co.)
vest: thrifted or yard saled
necklace: made by me
tote: designed by me, available here under 'Totes and Bags'